Body Massage
Massage
1hr: $135 90min: $165
You will be guided by your senses to choose your own Organic Aromatherapy Masssage Oil. We then customise your massage according to your concerns, be that muscle pain, stress relief, relaxation or balance. The flowing massage works into muscle tension, encouraging optimum circulation and relaxation.
Hot Stones Massage
90min: $170
Therapeutic heat slowly released into the muscles for a completely new body experience, luxuriously warmed oils are massaged into the body for maximum relaxation and tension relief. 
Body Scrubs & Wraps
Organic Body Scrubs
30min : $90
Transform the way your skin looks and feels, polish away dull skin to reveal a radiant glow with instant results. Experience our amazing Vichy Shower, finishing with our Organic Body Souffle that leaves the mind relaxed and skin rejuventated. 
Choose the way you want to feel with our selection of Organic Body Scrubs:
Geranium & Lavender
Lemon Myrtle & Lime
Orange & Jojoba 
Rose
Add 1hr Massage $175
or
30min Booster Facial & 30min Massage $185
Save over $85
Add any one of the following to your treatment for only $35 each
Nourishing Hair Treatment
Hydrating Body Cocoon
Hand & Arm Pamper
Foot Pamper
Facial Massage
Hot Stones
Face & Body Packages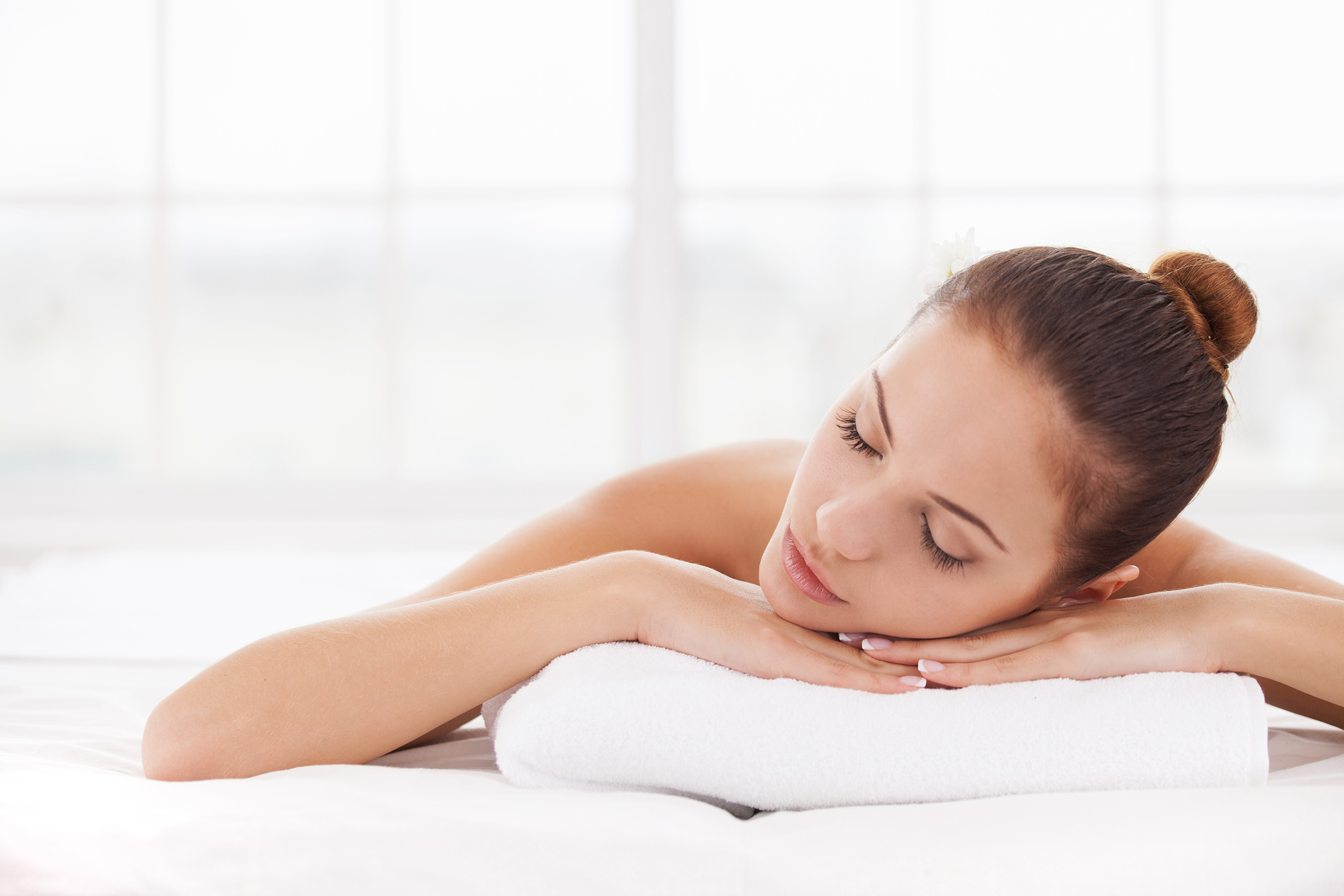 Spa Taster
60min: $135
The perfect little treat, starting with a back, neck, and shoulder massage. Then our Booster Facial provides an instant pick me up , coconut hair treatment hydrates and nourishes leaving you completely relaxed and pampered.
Radiance
90min : $200
Starting with an Organic Body Scrub & Vichy Shower or a 30min Massage. Advanced iKOU products tailored to your skin needs, to balance, glow and rebuild. A facial massage using Calming Face Oil and crystal quartz to increase blood flow, circulation and reduce puffiness. Skin is luminous, calm, and rejuvenated. With neck, shoulder, scalp, and hand and arm massage. 
Ritual
2hrs : $230
This deeply relaxing treatment begins with a sensory full body massage to restore balance and a sense of wellbeing. An Organic Facial is customised to your needs to simulate collagen and boost hydration delivering visible anti-ageing results. 
Save $40 Upgrade to an Advance Facial For Only $20
Indulgence
2hr $230
This luxurious body treatment hydrates and nourishes your entire body with a fusion of exotic tropical florals to stimulate the senses, promoting joy, inner confidence, and passion for life. Staring with our  Rose Body Polish that delivers an exquisite exfoliation, washed away and release tension with our Vichy Shower. Followed by a blissful back, neck and shoulder massage. Restore beauty to the skin with a hydrating body cocoon and Organic Facial. 
Dreaming
2hrs 30min : $315
De-Stress both the body and mind with this deeply relaxing treatment that starts with an Organic Body Scrub of your choosing. Feel stress and tension melt away under the Vichy Shower, followed by a full body massage and Organic Facial. Restore energy and clear the mind with our Bergamot Hair and Scalp Treatment. 
Save $80 Upgrade to an Advanced Facial For Only $20 
Rejuvenation
2hr 30min $315
Fresh, cleansing benefits of Australian Lemon Myrtle & hydrating Macadamia Oil. This Organic Salt Scrub leaves skin renewed and the mind uplifted. Enjoy the relaxation benefits of the Vichy Shower followed by a full body massage using Native Australian Oils to warm the muscles and relieve tension. A Cooling Foot Treatment, facial massage and Bergamot Hair and Scalp Treatment will leave you with a feeling of lightness and harmony between body and mind. 
Add Express Manicure & Pedicure to any Package for 1hr Only $95
Hand and Feet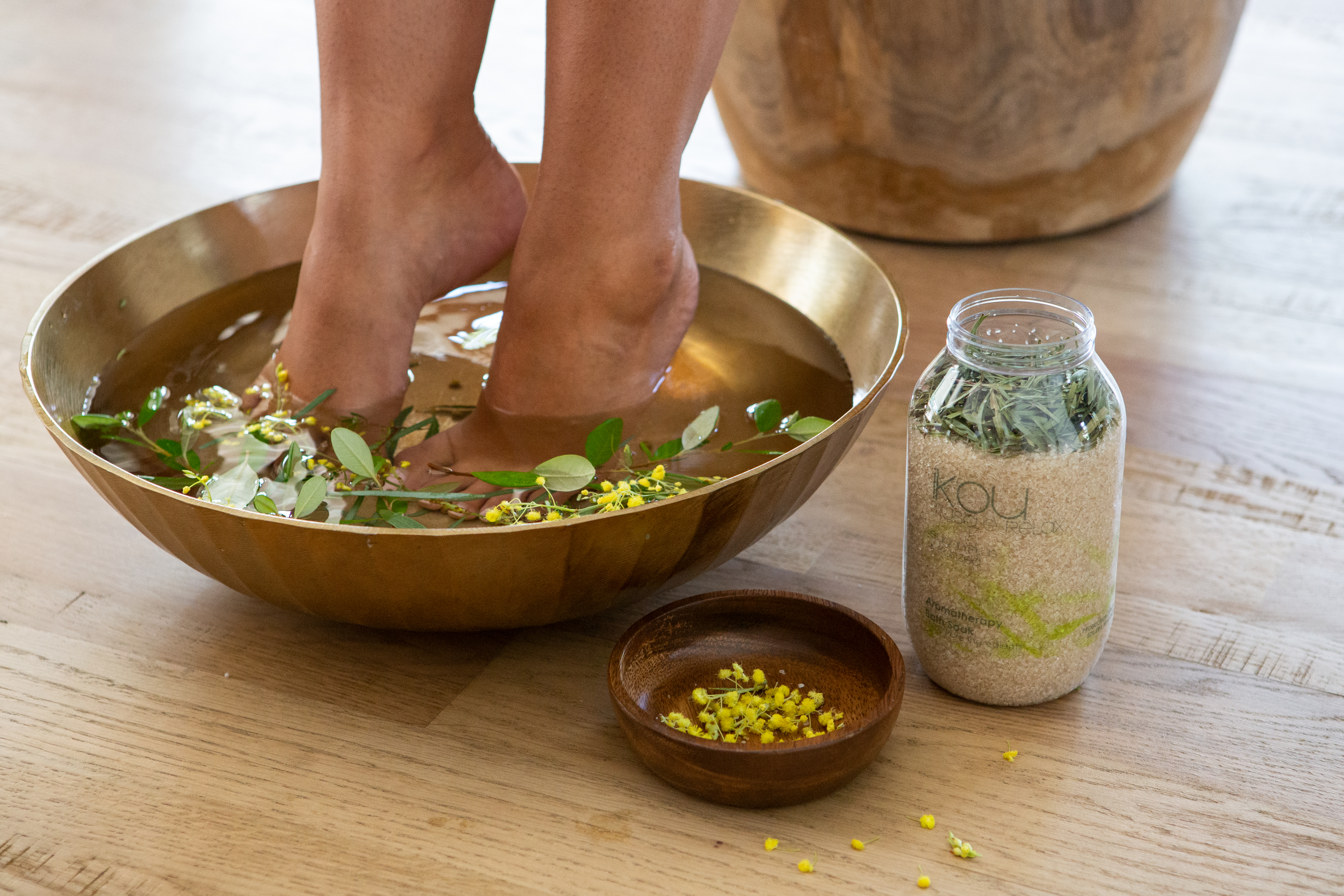 Best Foot Forward Pedicure
1hr : $105
A native foot soak and scrub followed by a deelpy relaxing foot massage easing tension & stress. Your feet are then wrapped in a soothing and cooling Cucumber Cocoon, absolute bliss for tired feet and legs. Includes cuticle work and polish.
Restore Manicure
1hr : $105
Transform dry, dull hands with an Organic De Stress exfoliation. A hydrating cocoon & massage relaxes and softens your hands. Includes cuticle work and polish.
Please be aware we do not do gel or shellac nails therefore we are unable to remove these types of polish.
All locals receive 15% off any waxing and 60min treatments or more. Excludes treatments already packaged, on special or other promotional deals.