Couples Spa Menu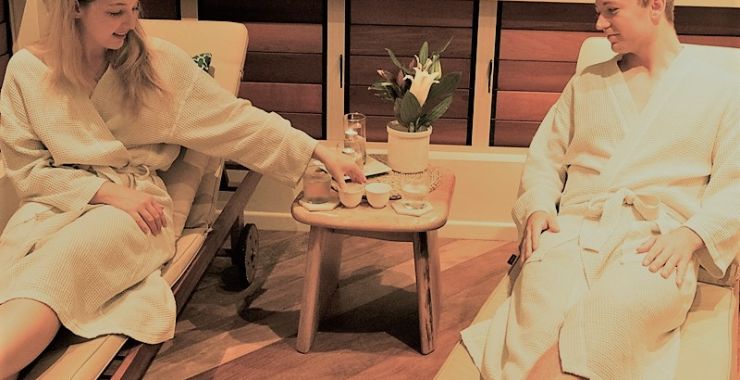 All prices are per couple, please contact us directly to book any one of our Couples Packages
Massage
1hr $250
90min $310
You will be guided by your senses to choose your own Organic Aromatherapy Massage Oil. We then customise your massage according to your concerns, be that muscle pain, stress relief, relaxation, or balance. The flowing massage works into muscle tension, encouraging optimum circulation and deep relaxation.
Spa Taster
1hr $250
This is the perfect little treat, starting with a back, neck and shoulder massage. Then our Booster facial provides a quick and instant pick-me-up, coconut hair treatment hydrates and nourishes leaving you completely relaxed and pampered.
Pamper
90min $350
Full Body massage focusing on where you need it most, with unique oils that will uplift, relax and truly melt your muscle tension away. Then our Spa Booster Facial deeply cleansing and nourishing, leaving your skin glowing and your body floating.
Retreat
2hr $550
Hide away in our couples retreat. Staring with a foot soak & scrub, you are then treated to a full body Massage tailored to your needs. Feet are nourished with a foot massage & hydration treatment. Then our Booster Facial will leave you glowing a relaxed from head to toe. And receive a $25 voucher for Vivo Restaurant.