Palm Cove Retreat Day Spa is Located at the reception of Mantra Amphora Hotel. Just a short stroll along Palm Cove Esplanade.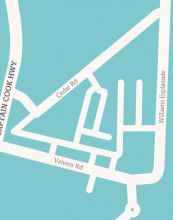 We are here to pamper and provide you with an amazing relaxing treatment, Body Wrap Therapies, Massage, Advanced Anti-Ageing facials, Exotic Body Therapies, Manicures, Pedicures, Skin Solution Facials, Hot Stones Massage and Blissful Spa Baths.
Leaving you relaxed and de stressed, with amazing proven results after just one treatment.
Back