About Palm Cove Retreat Day Spa
Welcome to Palm Cove Retreat Day Spa Located at the Amphora Reception
Romantic Couples Treatments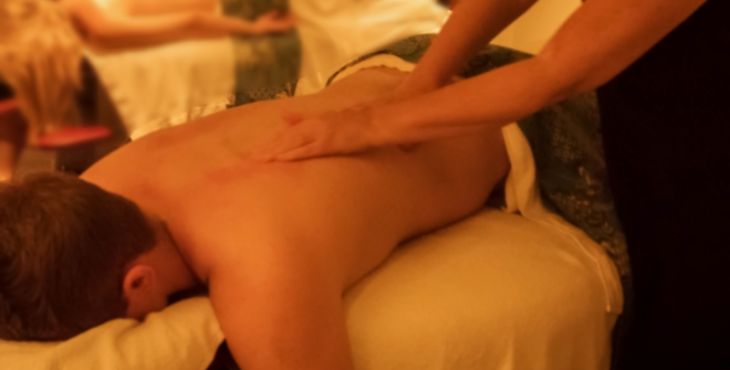 Relaxing Massage
Have you had one of our beautiful body scrubs or wraps with this amazing vichy shower?
Orgainc Body Scrub & Vichy Shower
Relax after your treatment with cold herbal tea and water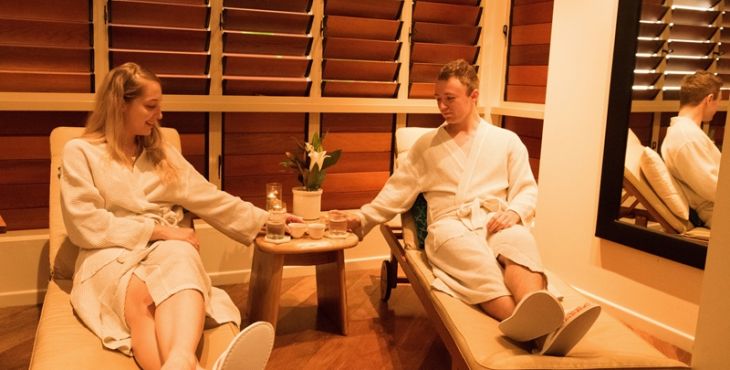 Take your time and relax after your treatment in our relaxation room
Enjoy serenity amongst the palm tree lined beaches of Palm Cove
Welcome to our beautiful spa reception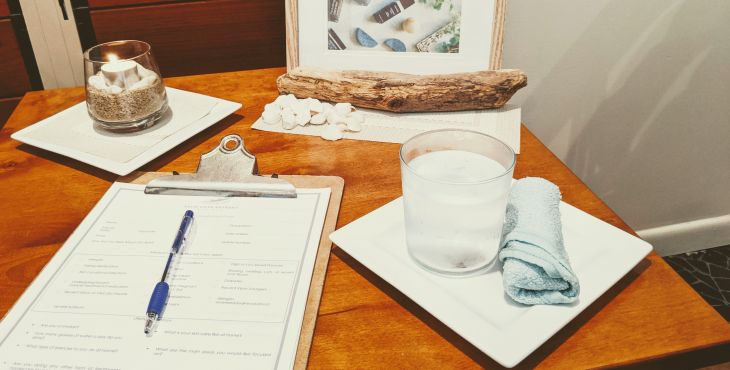 Start your treatment with a refreshing glass of water and lime infused cold towel
Comfy Robe to relax into before your treatment!
Our spa is all about the little touches, like in our beautiful bathrooms
Nothing like slipping your feet into a pair of spa slippers
Organic Ikou Lemon Myrtle & Tahitian Lime Range
One of our Beautiful treatment rooms
We are proud and excited to tell you we are a beautiful locally owned and operated Day Spa located at the Amphora Hotel Palm Cove. And after six years we have won five Trip Advisor Certificates of Excellence and have over 700 positive reviews.
With 4 beautifully designed treatment rooms, locally hand crafted Vichy tables, couples retreat and serenity lounge. Palm Cove Retreat Day Spa has all your needs covered to relax and unwind in a beautiful laid back beachside paradise.
Fall in love with our ultimate Body Therapies, Massage, Advanced Anti-Ageing Facials, Body Scrubs, Body Wraps, Manicures, Pedicures, Organic Facials, and Hot Stones Massage, leaving you relaxed and de-stressed, with amazing proven results after just one treatment.
Our wonderful Therapists have had over 13 years experience in the Beauty and Spa Industry on Cruise Liners and around the World in International Day Spas. We tailor your treatment to your specific needs, and give you a relaxing luxurious treatment with amazing results, leaving you feeling out of this world pampered.
Spa Gift Vouchers
Spa Gift Vouchers are the perfect gift idea for everyone! Who doesn't like a relaxing spa day?
You can purchase your spa gift voucher online via the" buy a gift voucher link" for a dollar amount.
Please be aware if you would like to print this voucher to give to the person yourself, please place your email address in both email boxes so you receive the voucher. 
This is for dollar amounts from $10-$1000 please be aware that our treatment prices are approximately $80 for 30min treatments, $125 1hr treatments and $150 for 90min treatments.
If you would like to purchase a gift voucher for a service or would prefer a physically voucher please contact us on 0740590254 or info@palmcovedayspa.com.au
Spa Etiquette
To avoid disappointment please book your treatments in advance.
Please arrive 15mins before your treatment so you have time to get changed and relax before your treatment. Arriving late will shorten your treatment time.
If you need to cancel please contact us as soon as possible, so we can reschedule your treatment.
Please be aware if you suffer from any medical condition that may effect your treatment to please inform us at the time of booking, so we can ensure you receive the best treatment possible, and you are comfortable and relaxed at all times.
If you are pregnant please inform us at the time of booking, as we can only perform some treatments during pregnancy. For the safety of you and your new baby you must be in your second or third trimester to be able to have some of our treatments.