Waxing and Tanning
Chin or upper lip
$15
Eyebrow shape and tidy
$20
Face, ears, or nose
$15
Underarms
$20
Full arm
$30
Half arm
$20
Full leg
$50
Half leg
$30
Bikini
$25
G-string
$35
Full chest wax
$40
Full back wax
$40
Male full leg
$60
Male half leg
$40
Eyelash tint
$20
Brow tint
$15
Book any 3 waxing treatments and get 15% off total
Vani-T Spray Tanning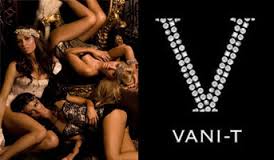 Vani-t professional tanning range is loved and requested by a-list celebrities, beauty editors and tv shows around the world for its famous just off the beach glow. The most believable, flawless, long lasting tan imaginable is achieved.
No orange  tones
authentic cocoa brown colour
no telltale odour
intensely hydrating
We utilise the world's finest quality natural and organic ingredients ensuring a premium sunless experience.
All locals receive 15% off any waxing and 60min treatments or more. Excludes treatments already packaged, on special or other promotional deals.