Dreaming of your next visit to Palm Cove? Need a little pampering and time out to yourself?
We can help, simply book your next spa treatment in advance and we will give you a free anti-ageing eye treatment or hydrating scalp massage valued at $30. Theres is not a better reason to book your appointment today!
T&C Apply must be booked at least one month in advance
Need a mid-week escape?
Book a 60min Couples Massage on either of the following dates and pay only $180 per couple! that's a massive $70 saving.
But you must book as soon as possible limit appointments available.
Bookings only available on Wednesday the 1st of May.
Contact us on 40590254 or info@palmcovedayspa.com.au See you soon!
Must be booked together at the same time in the same room T&C Apply
Spa Specials
$99 Spa Special
1hr: $99
Choose from the following 1hr treatments:
Massage & Facial
Massage
Relieve tension with a back, neck, shoulder and foot massage
Express Manicure & Pedicure
Hydrating scalp treatment with back, neck & shoulder massage
Add any one of our body scrubs for only $50 
Spa & Dine Package
60min : $145
Relax & Be Pampered in Palm Cove 
Your choice of a facial or massage with an indulgent foot exfoliation, foot massage & hydration treatment. 
+
Receive a $25 voucher 
for breakfast, lunch or dinner at Chill Cafe or Portofino restaurant 
Face & Body Packages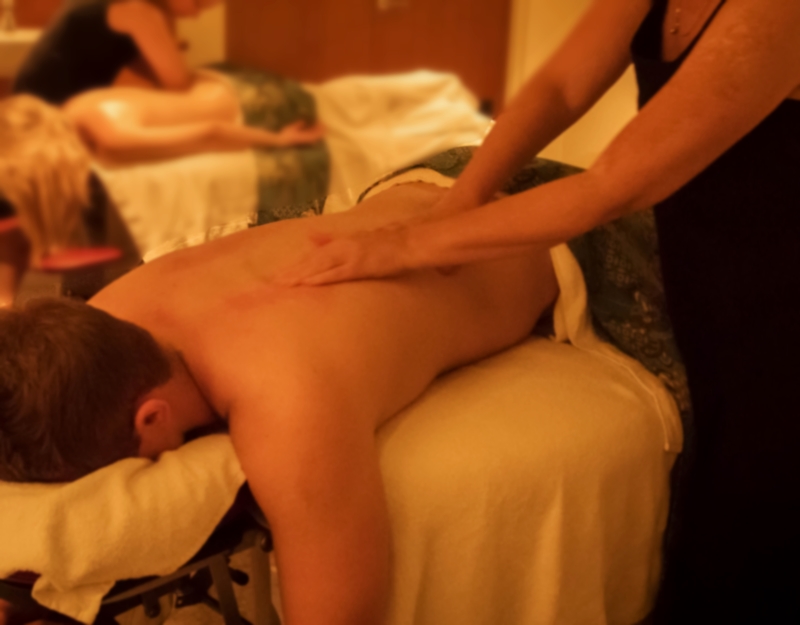 Spa Ritual
2hrs : $230
This is the ultimate pampering treatment, choose any one of our beautiful Organic Facials and combine it with a massage, tailored to your needs. This is 2hrs of pure relaxation with dramatic results!!
Indulgence
2hr $230
This luxurious body treatment hydrates and softens your entire body. Starting with our tropical Coconut & Jasmine Body Polish with a Vichy shower, to exfoliate away dull, dry skin. Then hydrate your skin with a nourishing body wrap, with a 30min booster facial & 30min massage tailored to your needs. Ultimate skin hydration and relaxation.
Spa Dreaming
2hrs 30min : $295
Need time out from all the stresses of day to day? Well this is for you, choose any one of our Organic Body Scrubs, then wash all the stress away with our amazing Vichy Shower. Then choose from any one of our beautiful Organic Facials & combine it with a massage, tailored to your needs. Pure relaxation and bliss!
Rejuvenation
2hr 30min $295
Unwind and recharge. This ultimate body treatment starts with a beautiful Lemon Myrtle & Lime Salt Scrub, washed away by our Vichy shower. Full body massage tailored to your needs, unwind with a deep conditioning scalp treatment, facial massage, pressure point foot massage with a foot hydration treatment. Absolute rejuvenation from top to toe!
Add Express Manicure & Pedicure to Any Package
1hr: $95
Body Massage
Massage
30min: $80 1hr: $125 90min: $150
You will be guided by your senses to choose your own aromatic oil. We then tailor your massage according to your concerns, be they muscle pain, stress relief, relaxation or balance. The flowing massage works deeper into the tension, encouraging optimum circulation and relaxation.
Stone Therapy
90min: $160
Therapeutic heat, slowly released into the muscles for a completely new body experience. Luxuriously warmed oils are massaged deep into the body for maximum relaxation and tension relief.
Body Scrubs & Wraps
Organic Body Scrubs
30min : $80
Beautiful fragranced salt will uplift you and encourage all over body rejuvenation. With our amazing Vichy Shower, this treatment provides you with ultimate radiance, vitality & all over glow. 
Choose Your Own Body Scrub:
Geranium & Lavender
Lemon Myrtle & Lime
Orange & Jojoba 
Add 1hr Massage $160
or
30min Booster Facial
& 30min Massage
$170
Save over $45
Organic Body Wraps
1hr: $150
Starting with one of our amazing Body Scrubs to polish away dull, dry skin, you are then wrapped in a hydrating and soothing clay mask, whilst being treated to a de stress scalp massage. Let it all be washed away with our beautiful Vichy Shower, leaving your skin silky smooth, hydrated and invigorated. 
Choose Your Own Body Wrap:
Unwind- Geranium & Lavender Scrub- Lavender & Lime Clay Mask
Invigorate- Orange & Jojoba Scrub- Orange & Grapefruit Clay Mask
Cleanse- Lemon Myrtle & Lime Scrub- Sea Kelp Clay Mask 
 Add 1hr Massage $230
save over $45 
Blissful Spa Bath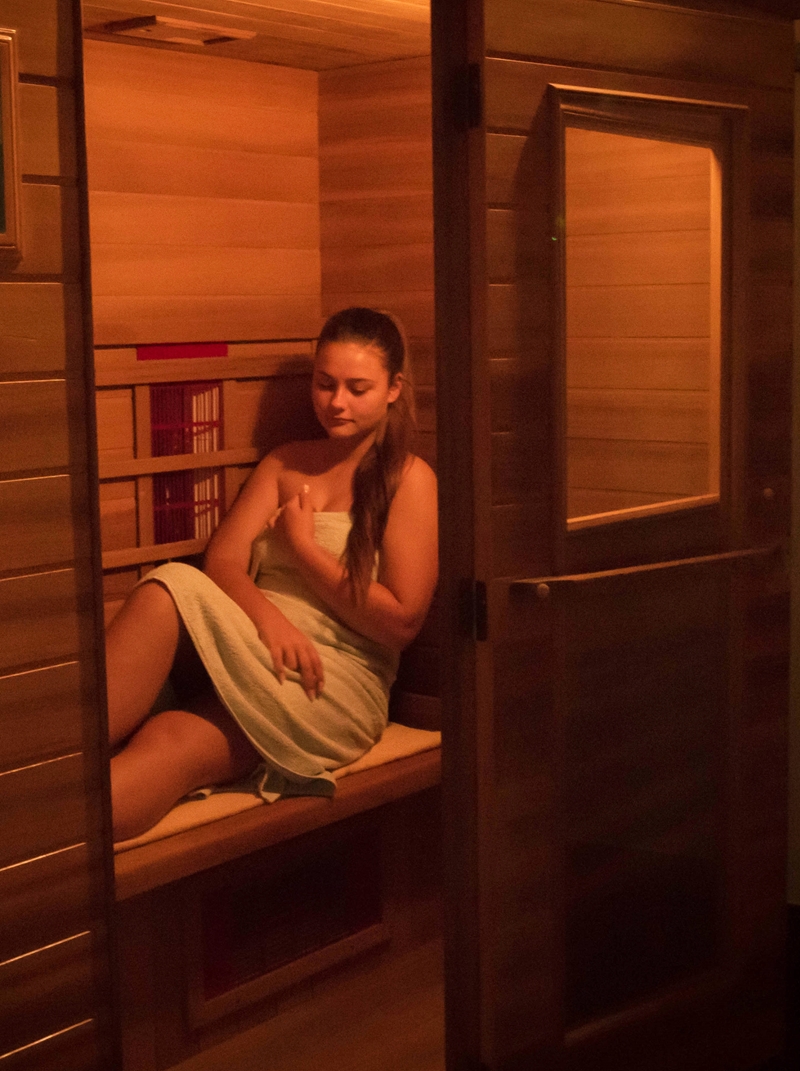 Blissful Spa Bath
30min : $80
De Stress
Sea Salt baths reduce stress, increase positivity and quality of sleep. Epson Salts, Sea Salt and a blend of Geranium, Lemon, and Lavender.
Muscle Relax
Experience a bath soak with sea salt, mineral rich Clays, Eucalyptus, and Peppermint essential oils. Refreshes tired bodies and treats aching muscles.  
Hand and Feet
Best Foot Forward Pedicure
1hr : $95
Take a load off with this indulgent tension release pedicure. Lower legs and feet are truly pampered, exfoliated, bathed and massaged. Feet are left nourished, soft and smooth. Includes cuticle work and polish.
Restore Manicure
1hr : $95
This is a super hydrating and nourishing hand & nail treatment. Leaving your hands & nails irresistibly smooth, soft and looking youthful.  Includes cuticle work and polish.
Express Manicure & Pedicure
75min: $105
File, cuticle work and polish 
All locals receive 15% off any waxing and 60min treatments or more. Excludes treatments already packaged, on special or other promotional deals.